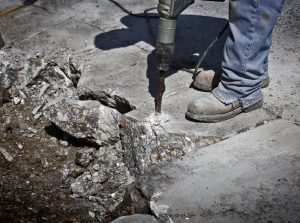 Concrete Removed in Collinsville, Troy, Glen Carbon, Maryville IL
Is it time to replace that old driveway, patio, porch, or slab? Do you need concrete removed from your home or commercial property? Contact the pros at Collinsville Concrete Company for our professional concrete removal service, and we will get that concrete broken up and hauled away for you.
Give us a call at 618-414-4177
In addition to concrete removal, Collinsville Concrete Company is a full-service concrete contractor in Collinsville, Glen Carbon, Caseyville, Pontoon Beach and the surrounding areas in Illinois.
Do you need a new driveway installed? Are you in need of a new sidewalk, porch, patio, or concrete addition? As well as flatwork, Collinsville Concrete Company can handle professional foundation construction for both residential and commercial concrete applications.
No job is too large or too small! Contact us today for a Free Quote on professional concrete services in Collinsville or the surrounding areas in the Metro East.