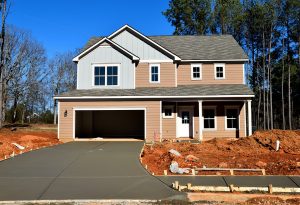 Concrete Driveway Installer Collinsville, Glen Carbon, Maryville IL
Do you need a new concrete driveway installed in Collinsville, Glen Carbon, Pontoon Beach, or the surrounding areas in Illinois? Collinsville Concrete Company is the go-to concrete contractor for new concrete driveway installations in the Metro East.
Our concrete pros have years of experience building new concrete driveways of unrivaled quality. When you hire Collinsville Concrete Company to build a new concrete driveway for you, rest assured you're hiring the absolute best concrete contractor in Illinois.
A new concrete driveway will enhance the curb appeal of your home as well as add value to your property. Your new concrete driveway will be poured according to the property thickness and level and will last you for years to come. Get your Free Quote at 618-414-4177
Do you have an old concrete driveway that needs to be hauled away? Not only will we installed you new driveway for you, we will haul the old driveway away and dispose of all your old concrete.
Driveway Builder Caseyville, Fairview Heights, Troy IL
At Collinsville Concrete Company, we know you have a choice when it comes to hiring a concrete contractor to install your new driveway. We understand you're making a big investment and are looking for a concrete contractor that is going to do the absolute best quality work for you. Not only are our prices competitive, our quality is unmatched in Collinsville. We take pride in providing our customers the very best in concrete craftsmanship available, and are here to put our concrete experience to work for you. Call 618-414-4177
When you hire Collinsville Concrete Company, whether you need a patio, porch or concrete addition, you're hiring a concrete crew focused on excellence in every aspect of service to you.
Quotes are free, pricing is up-front, and installation is hassle-free. If we can help you with a new concrete driveway, flatwork, addition or anything else please give us a call for a Free Quote today. We would love to serve you - thank you for your business!