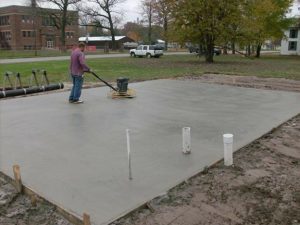 Concrete Flatwork Collinsville IL
Collinsville Concrete Company is the first choice for concrete flatwork in Collinsville, Glen Carbon, Maryville, Troy and the surrounding areas in Illinois. The concrete contractors at Collinsville Concrete Company have a wealth of experience when it comes to concrete flatwork, and our concrete pros would love to earn your business today.
Collinsville Concrete is here to help with your concrete flatwork, concrete slabs, concrete walkways, concrete basketball courts, concrete patios, porches and much more.
If you'd like to have our concrete flatwork pros go to work on your next project, give us a call today at 618-414-4177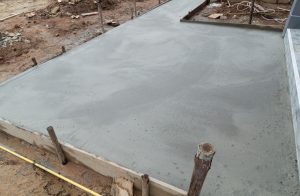 Collinsville Concrete Company is a local, family owned and operated concrete company in Collinsville, IL. Our concrete contractors take pride in our strict standards of concrete quality on every project we work on, and yours will be no exception.
At Collinsville Concrete Company, we know the value you place on your property and that when you hire us to work on your project for you, you're making an investment and you'd like the best return possible on that.
Rest assured our concrete contractors will make sure your flatwork, new patio, porch, driveway, foundation, or other concrete project will be done right and will last you for years and years to come.
Collinsville Concrete Company offers free quotes on every project. If we can help you with concrete flatwork or some other type of concrete service today, please give us a call or fill out the Free Quote form on this website and we'll be in touch with you soon.