Concrete Patios & Porches
Concrete Patio Builder Collinsville, Troy, Glen Carbon IL
Do you enjoy the outdoors? Do you have a space in your backyard that would be great for a new concrete patio? Are you interested in having a concrete porch installed for a new home, or do you need to have a patio or porch replaced on your existing home?
Trust your project to the experienced concrete contractors at Collinsville Concrete Company. We have built hundreds of concrete sidewalks, porches and patios all over Collinsville, Maryville, Pontoon Beach, Caseyville, Granite City, Glen Carbon and the surrounding areas in the Illinois Metro East.
Porch Construction Edwardsville, Fairview Heights, Maryville IL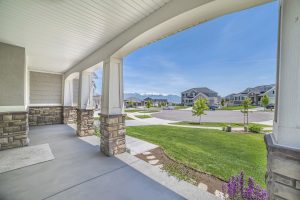 Get a great new concrete patio installed from the best concrete contractors in Illinois. Contact us today for a free quote on a new concrete porch.